Back Home
Emily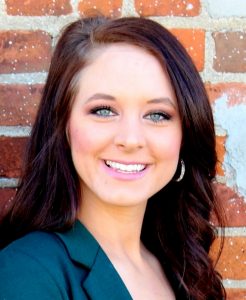 Emily Bubeck
REALTOR®, Coldwater Office
419-763-1997
937-564-0365
Fax : 419-763-1998
The niece and aunt duo, Emily Schlarman-Bubeck and Alice Ahrens, have teamed up in real estate to give their clients a competitive edge! By hiring them, you get DOUBLE the service, knowledge, and experience! They joined Bruns Realty Group in the Spring of 2017, but have been working in the Mercer, Darke, and Auglaize counties for many years before that.
Emily has been in the real estate field since September of 2012. Her favorite part about being an agent is seeing the excitement on the buyers' face for the first time when they walk into the house that they have been looking for all along; it is so rewarding to know that she had a hand in that!
Alice started her journey as a real estate agent in September of 2004 after many years of working with the public. Alice and her husband Don reside in Coldwater. Her favorite part about being a realtor is watching negotiations come together to make her buyers' and sellers' real estate dreams come true!
Emily's and Alice's areas of focus are Mercer, Darke, and Auglaize counties. They serve the following towns/cities: Celina, Rockford, Coldwater, St. Henry, Fort Recovery, Osgood, Maria Stein, New Bremen, Minster, St. Mary's, Versailles, Ansonia, Greenville, New Weston, Rossburg, and the surrounding communities. As you can see, this team of agents is very well-versed and well-rounded! Trust "YOUR" Home Team, Alice Ahrens and Emily Bubeck, to work for you TODAY!