Company Profile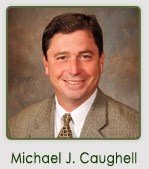 Michael J. Caughell, Principal, has 23 years of experience in the industrial manufacturing and engineering sector. Caughell has held multiple high level positions responsible for sales and marketing, research and development, business development, quality, engineering, and all elements of operations. In addition to his managerial experience he has had responsibility for multiple new plant start ups both domestically and in foreign countries as well as facilitated numerous mergers and acquisitions. Having trained at the Kaizen Institute in Tokyo, Japan, Caughell brings extensive experience in product flow by applying all elements of LEAN manufacturing.
Caughell also serves as Sr. VP/General Manager for Bruns General Contracting Inc. and CEO of Performance Concrete, Ltd.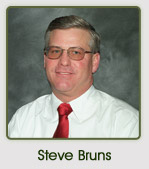 Steven A. Bruns, Principal, has over 30 years experience in the property development and construction business. As a 2nd generation owner/operator of Bruns Building and Development, Bruns currently serves as President of Bruns General Contracting, Inc. headquartered in Tipp City, OH. Bruns founded the Tipp City operation in 1981 and has grown it from 3 employees to one of the Top 100 Businesses in the Dayton Region as recognized by the Dayton Business Journal. In 2001, Bruns was recognized as Entrepreneur of the Year by Dayton/Miami Valley Ernst & Young chapter for his leadership in strengthening the community by driving growth and innovation. Bruns is a current board member of the Troy Development Council and remains an active member of the Tipp City, Troy and Dayton Area Chamber of Commerce. In 2004 he served as President of the Tipp City Chamber of Commerce. Bruns brings unmatched experience to all aspects of both commercial and residential property development.